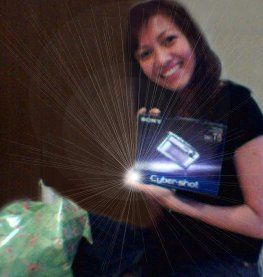 A pre-birthday celebration for me and our 5 years 2 months anny celebration! Hon got me a Digicam Sony Cybershot with 512MB card. And also an Escada perfume. And also our picture which he ask to look for clues in... *ala Da Vinci Code?* haha! But the cutest thing kan, is that He wrapped my present in SpongeBOB Square Pants wrapping paper!!! hahaha! So cute la he! How can i not love him so much? Everything is so interesting with him! OoOoOoOoOoOOo!!! I Like! Thanks Darling! I love you! So off i set in my quest to take pictures with my new digi today.
P/S: Yea Ema, Zaini's lost a lot of weight. And he's proud of it. hehehe! Fit and healthy! Contrary to me, i've gained weight! See ya around, gurl!
Presenting below the 1st shot of mine - at Gelare's . Exploring the functions. Nice?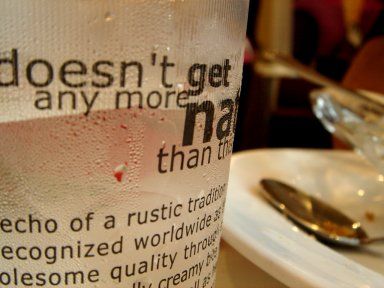 Below is a 2nd shot of mine also at Gelare's, Banana Split. Dig in.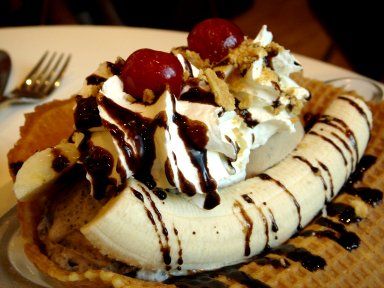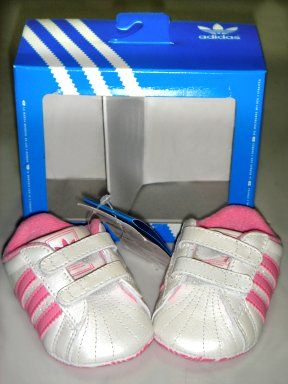 And this here is a little something that SheZai bought for my cousin, Raudha and Aminor's newborn baby girl. Gonna visit her Baby Shower tomorrow! Oh that soft tender skin of a baby! Alhamdulillah for the birth of their baby gurl.
In a few years down the road..... Will it be my turn?
Oh wow.. Time flies by so fast! We used to talk about school, parent's nagging, relationship, NS......
now it's marriage, baby, house, insurance, mother-in-law, father-in-law.
Dang. Are we THAT old already?