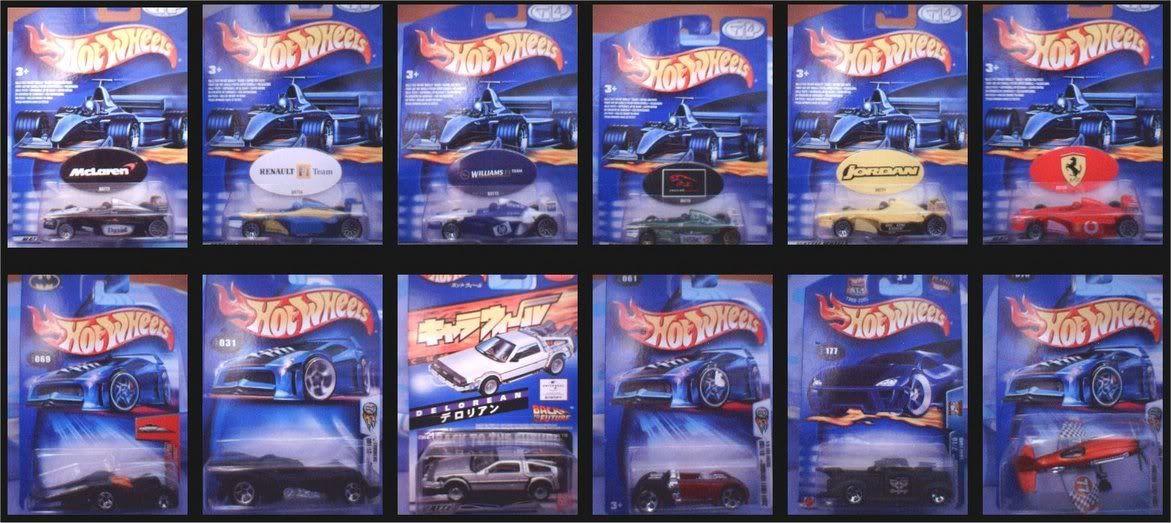 Current Hotwheels Collections Of Mine. Click it.
The birthday is over for me but it was a damn memorable one. The presents & surprises from Gf was the best & all those shocking surprises that you have been setting up was well paid off. Really can't believe it Hun. haha I was like laughing to myself all day long yesterday! You really caught me ay! & also not forgetting the flash site that you created for me, was incredible. In fact, I think this year my regular 5 surprises has exceeded right? hahaha.
I would also love to thanks all my friends for the wishes! Anyways I can't recall anyone ever did this before such as remembering who is the first person to wish, what time etc but I think I want to give it a go. haha..here it goes. As usual, GF is the first one to wish me but i wouldn't want to categorize someone special as a friend ay? haha..ok here are the time(if i can remember)who & wishes.
Derick(nike) -First birthday wish from a friend for this year!(1:30am on 23/11)
Ana(crazypink)- First bithday handshake!(1700 on 24/11)
Sheema(nike) - First MMS birthday sms!(0000 on 25/11)
Zul - First msn birthday wish!(0001 on 25/11)
Zurin - First birthday wish via Friendster Testimonial!(0002 on 25/11)
Fauzy(nike) - 0005 on 25/11 @ msn!
Fai - 0110 on 25/11 via sms!
Famie - 0112 on 25/11 via sms!
Hadhirah - 0900 on 25/11 @ msn!
Najib - 1036 on 25/11 via sms!
Nursyida - First Birthday wish @ msn from overseas!(1100 on 25/11)
Lyna(nike) - 1454 on 25/11 via sms!
Faztina - 1514 on 25/11 via sms!
Kak Siti(nike) - 1630 on 25/11 @ NikeWheelock
Asyurah(nike) - 2350 on 25/11 via mms!
Kak Yati(nike) -0121 on 26/11 via mms!
If my memories are right, these are the ones that I remembered. Thanks alot guys! be it you're the early one or the last one, its the thought that counts ';D