But before that.. HAPPY 4 YEARS & 4 MONTH MONTHVESARY TO SHEZAI!!!!! Yipee....5 more months yea! heh *winks* . Who says shopping are only for girls.. I've been pampering myself alot these few days.. Spending spree to an Obey T & cap, 3 pairs of shoes , toys & there's one common thing about all these stuffs that I shop, yes it all comes from Far East. Wee.. More to come ... In the mean time these are the 2 sneaks..
Air Max 180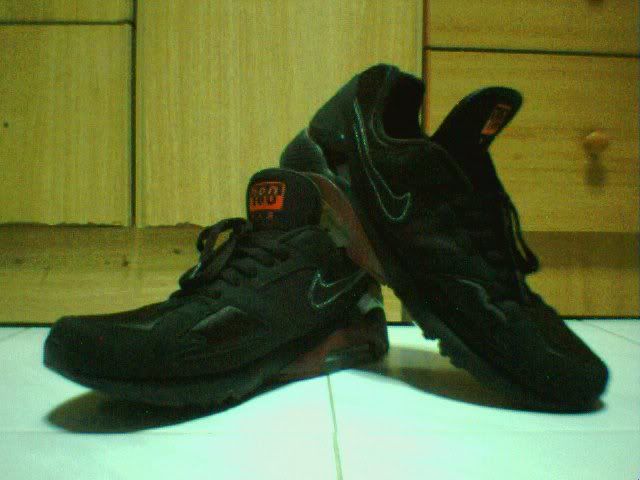 Nike SB Family Team Edition
I'm smelling Bapesta soon.. well.. I forgot to mention that PLS WATCH SIN CITY!! haha.. I LOIKE!
See you this Thursday & Friday Hun!! *winks* Wee.. SHopppppIInnGG!!!