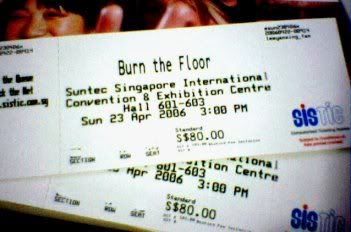 Guess how're we gonna celebrate our 61st monthversary...
It's gonna be a day of dance extravaganza for SheZai with
"Burn The Floor"!
Thanks Hon for agreeing to watch it with me!
My feet are excited! I'd love to sink in this feeling of sexy ballroom dancing!
Let's Go, Honey! See you tomorrow! Sexy Sensational Dancing here we come!