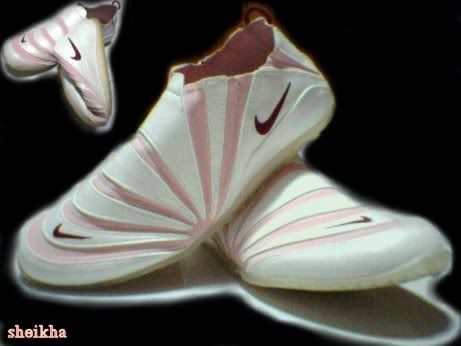 Mister! Look at your girl, she loves it!
(Look at her) I can see it in her eyes
She (come here babe) hopes this lasts forever, Hey!!
Move, she wants to move !!!
---N.E.R.D.

BF Honey got me this (Nike Woman's Pink CityKnife) today as an advanced 3yrs 6mths anniversary present. Oh how it bends! He just asked me to try it on at the shop and surprised me with the purchase. He said,"Anything for my Love." BF, thank You so much! I love you. Next time, it's my turn to give you a treat.